Future mobility needs design. The change or new planning of infrastructure usually extends over long periods of time. In order to integrate future users into development processes as early as possible, new forms of representation are needed that can incorporate the relationship between space, lighting, movement and information.
VR simulations have the potential to better convey the actual effect of designs and plans to users than traditional forms of presentation such as renderings or plans.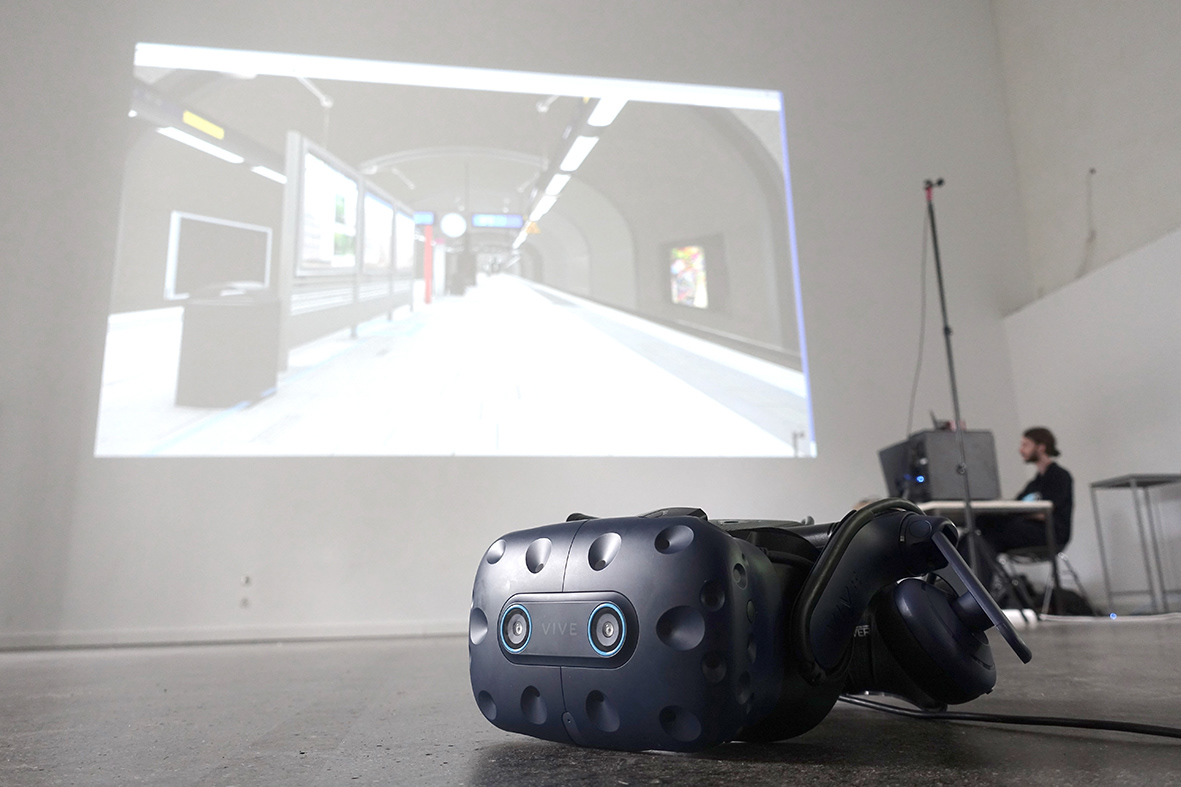 In the "Cognition Design" research project, a team led by Prof. Peter Eckart (HfG Offenbach, Design) and Prof. Melissa Le-Hoa Vo (Goethe University Frankfurt, Cognitive Psychology) is working to test the perception of travelers in virtual mobility stations. After completion of the pre-tests, VR eye tracking tests with test persons have now been conducted (under consideration of corona hygiene rules). 16 participants solved orientation tasks at seven different virtual metro stations and had their eye movements measured. By evaluating the data, the members of the project want to draw conclusions about orientation processes when using a metro station: Which design measures support the orientation? Which objects receive special attention? After the quantitative testing, the participants were interviewed about their experience in virtual reality. For comparison, another test with orientation tasks was conducted at a real station (with eye-tracking glasses): Under which conditions and with which degree of reality of the visualizations can valid, transferable results be collected with the help of VR simulations and eye-tracking? The methods and results of the project will be documented in scientific articles, a digital testbed and a short film and thus made accessible for further research.